John's vision is to
eradicate curable
blindness in Indonesia
Help make his vision a reality.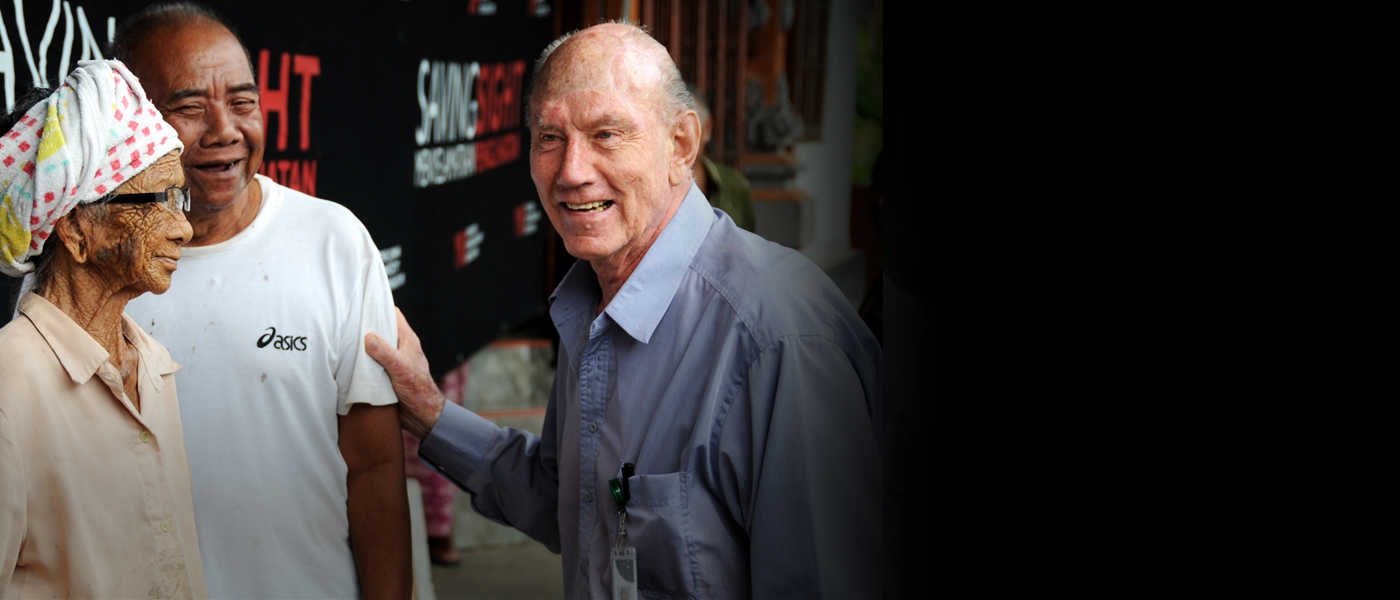 John's vision is to
eradicate curable
blindness in Indonesia
Help make his vision a reality.
OUR FOUNDER – JOHN FAWCETT
John Fawcett, former ceramicist, educationalist and Deputy Director of the Perth Technical College, was the Founder of the foundation bearing his name. John relocated to Bali in 1983 to recover from a life-threatening medical accident in 1981, which kept him hospitalised for nearly three years.
John quickly recognised the great medical need on the island and, with assistance from Rotary Australia and Rotary International, began the humanitarian work which subsequently took over his life, first establishing a Cleft Lip and Palate Program in 1989 and then the Mobile Eye Clinic for Cataract Surgery in 1991. The establishment of The John Fawcett Foundation and its Indonesian counterpart, the Yayasan Kemanusiaan Indonesia in 2000 (later renamed Yayasan John Fawcett Indonesia), brought these and other smaller projects together under one organisation.
John passed away in September 2017. In his lifetime he received the following awards for his humanitarian work:
Paul Harris Fellow (Rotary International Award) – 1999 – 'in appreciation of tangible and significant assistance given for the furtherance of better understanding and friendly relations between peoples of the world'
John Curtin University Medal – 2003 –for his 'humanitarian work with the sick and poor in Bali, Indonesia'.
Order of Australia (AM) – 2004 – 'for service to the community and to international relations over many years through humanitarian projects to improve health and living standards for people in Bali'.
Satyalancana Kebaktian Sosial (National Indonesian Award) – 2008 – for his outstanding humanitarian work in Indonesia, especially in the provision of free cataract surgery to the poor in Bali and Nusa Tenggara Barat.
Bishop Hale Medal – 2010 – awarded to former students of Hale School, Perth, Western Australia, 'recognising unselfish devotion to duty, exemplifying Bishop Hale's philosophy of voluntary service to and in the community'.